If you like my original designs, you can now have them with you every day!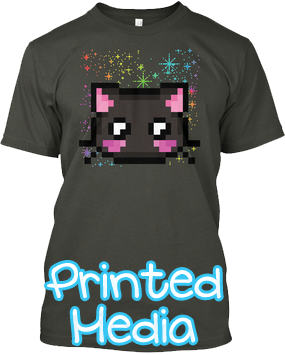 ---
A Little Bit Of 'Happy' For Your Every Day

Sometimes we have errands to run, places to go, tasks to do or just things happening to us that can be quite a downer, and while some stuff can't be prevented, I am a firm believer that a day can still be turned around into something positive and fun, and that all that is needed is a little push.
I am a very passionate, excitable person and love helping others, and while I can't be everywhere at the same time, my works can!
I pick my materials, shapes and colors consciously and with the goal to make the recipient feel good, understood and 'at home'; creating everything with a lot of love and attention to detail, to achieve a cheerful, inspiring and uplifting feel!
My experience comes from working with a wide variety of resources ever since I was a kid. I used to draw a lot and then got into "proper crafting" thanks to my aunt Gabby. I used to spend a lot of afternoons at her house, working on the most different projects. This was later expanded when I went to Swiss schools and we had sewing- and handy work lessons.
I feel very lucky, happy and grateful, that I was able to receive such a good education and had access to various machinery, tools and materials, in order to make little trinkets of positivity and joy for you, my customers!
Please see for yourself and have a look at my pieces! Feel free to let me know if you are searching for something customized. I'd love to help and I'll see what I can do!
Thanks so much for stopping by and have a great day!